Loan Servicing: Joffrey Long Describes Mortgage Loan Servicing and Loan Servicing Litigation
Loan Servicing in General:
When a mortgage is initially funded and recorded and the borrower's funds are disbursed, real estate lenders (the beneficiaries under a deed of trust) make arrangements for the servicing of the loan. Loan servicing may include, but isn't limited to:
collecting payments or other amounts from borrower(s)
providing accounting to the borrower for payments made, providing payment coupons or monthly statements, and reporting to taxing, governmental, or regulatory authorities as required
providing phone numbers, e-mail addresses and in some cases, websites for borrowers to communicate with, and access information from the loan servicer
monitoring property tax and/or hazard insurance policies, monitoring insurance coverage, maintaining impound/escrow accounts for property taxes and/or insurance and disbursing required tax and insurance payments
interacting with borrowers (trustors) and third parties such as attorneys representing borrowers, third party housing assistance providers, and governmental agencies in assisting borrowers who may become, or are likely to become delinquent in their payments
reviewing and processing Requests for Mortgage Assistance, (RMAs) applications for loan forbearance or modification, and providing, where applicable, foreclosure prevention alternatives
responding to requests for payoff demands, requests for reconveyance, and providing payoff demands to escrow holders and title insurers
for loans owned by multiple, individual owners, (fractionalized trust deeds) such as those referenced in Section 10238 of the California Business and Professional Code, (referred to as "multi-lender" loans) communicating with multiple investors, and if necessary, arranging for voting for certain investor decisions
disbursing collected payments to investors, or where applicable, to multi-lender investors (lenders) and providing them with any required reporting
Lawsuits / Litigation between borrowers and loan servicers:
Mortgage litigation or other disputes between borrowers and loan servicers may arise in a number of areas related to interaction with, or the actions of the loan servicer regarding:
Requests for Mortgage Assistance (RMAs)
foreclosure prevention alternatives
loan modification, including the processing/consideration of documents submitted to loan servicers, loan modification applications, and depending on the type of loan or related programs involved, Requests for Mortgage Assistance
forbearance agreements
matters relating to alleged "dual tracking," and possible wrongful foreclosure
lack of a "single point of contact" ("SPOC") (where required)
disagreement about representations allegedly made by a loan servicer
allegations of a failure to comply with requirements of the "Homeowners Bill of Rights" (HBOR)
allegations of a failure to comply the loan servicing requirements under the Wall Street Reform and Consumer Protection Act of 2010 (Dodd-Frank)
disputes over the handling of a "transfer of loan servicing" from one servicer to another or from the lender/beneficiary to a loan servicer
impound/escrow accounts for taxes and/or insurance
disputes with the loan servicer over loan servicer interaction with third parties
disputes over issuance of payoff demands or reconveyances
Lawsuits/Litigation between investors and loan servicers:
Lenders (also referred to as investors, mortgage holders, or beneficiaries of deeds of trust) may have disagreements with the conduct of loan servicers. These may involve:
the handling of the loan, with respect to any of the previously listed areas of conflict with borrowers
potential conflicts of interest in certain areas
alleged failure to adequately pursue collection of delinquent payments
failure to properly monitor tax and insurance payments
reporting to the investors (regarding monetary or non-monetary issues)
interaction with foreclosure trustees or the handling of the foreclosure process
administration of REO (real estate owned, foreclosed) properties on behalf of the lender
failure to properly disburse funds due to investors
interaction with governmental or regulatory authorities on behalf of, or in a manner affecting the lender
Information or documents the loan servicing expert witness may review/consider:
In preparing to assist the triers of fact, the loan servicing expert may review certain information. This may or may not include, among other information, depositions of parties directly, or indirectly involving the litigation, exhibits to depositions, pleadings, motions, responses, and related court filings, loan servicing files, loan servicing notes, call center recordings, depositions of "persons most knowledgeable," ("PMKs") general, non loan-specific information from loan servicer, exhibits, documents or other information filed as part of the case, any cross-complaints, and information from related cases or actions
Manners in which the loan servicing expert witness may assist judges, juries, arbitrators, mediators, attorneys and parties to the dispute:
The loan servicing expert witness, (or mortgage servicing expert witness) may provide information in the forms of:
Expert Witness Reports: These reports are generally required in Federal Courts in California and in certain State Courts other than in California. Reports provide a comprehensive description of the loan servicing expert's qualifications, what they've reviewed, their assignment in the matter, their opinions, explanations of materials and information on which they based their opinion(s), and limitations of their report.
Review and Consultation: The expert may assist counsel and parties to the matter through the review of and consultation regarding the loan and the conduct of the parties to the loan servicing matter.
Expert Witness Declarations: These are sometimes used in State Courts but are generally not required. They may include a shortened version of an expert witness report and are sometimes used with motions for summary judgement or to provide other parties with expert opinions and explanations prior to depositions.
Deposition Testimony: The expert may be called upon to testify at a deposition, enabling all parties to obtain information about the expert's qualifications, information they have reviewed or are aware of, and opinions. Deposition testimony may be useful to all parties, not only in learning what the expert may testify about at trial but in assisting the parties in better determining what amounts and conditions may be appropriate for settlement of the matter prior to any jury or bench trial in court.
Trial Testimony: The loan servicing expert witness may provide testimony in court or arbitration proceedings. In loan servicing matters, this may be particularly useful, not only from the perspective of assisting the triers of fact in understanding the specifics of the case at hand, but also assisting them in understanding loan servicing in general, the roles of the borrower and the loan servicer, and the relationship between the loan servicer and other parties involved in a mortgage loan.
What types of individuals are designated as loan servicing experts?
Retired banking executives who, although not presently involved in any active role in loan servicing or the mortgage industry in general, were at one time employed at a bank or other financial institution: With this type of expert, two major questions, among others, may considered: 1) At the time they were a bank or financial institution employee, were they directly involved with loan servicing, other than perhaps having a loan servicing manager or vice-president of loan servicing report to them? 2) Were they employed by a bank or financial institution since the mortgage meltdown that began in 2007? During and after the "Mortgage Meltdown," the Wall Street Financial Reform and Consumer Protection Act (Dodd Frank) and the California Homeowner's Bill of Rights (HBOR) came into effect, and the servicing of many loans has significantly changed. If a prospective expert was not employed in loan servicing during any of those events and changes, their knowledge would be limited to what they had observed or studied from outside any actual loan servicing practice.
Loan originators (loan salespeople) who originate loans, but whose work, although in the general field of mortgage lending, is removed from actual loan servicing: These individuals may have extensive experience in the origination of new loans, but once the loans they originated were closed, different departments or companies generally performed the servicing of the loan, with loan originators having little or no involvement in that process.
Accountants and economic analysts, who may have advanced qualifications and experience in the analysis of numerical data, but do not have experience in most aspects of loan servicing. (Often, these experts are primarily designated as damage experts.)
Mortgage industry compliance experts or scholars who do not, and in many cases, have not worked in loan servicing, but who may have completed in-depth study of the field and may have gained some knowledge through observation and frequent testimony.
Loan servicing professionals who are involved in loan servicing, and who may otherwise have the qualifications necessary to testify.
It is important, regardless of the qualifications of any mortgage servicing expert witness, that they have an ability to clearly articulate to the triers of fact, the expert's opinions, as well as the answers to questions asked during expert witness testimony.
For more information regarding mortgage experts, visit www.MortgageExpertWitness.net
Mortgage banking, loan servicing, and non-judicial foreclosure-related links:
www.CaliforniaMortgageAssociation.com
www.consumerfinance.gov
www.MortgageExpertWitness.net
www.UnitedTrustees.com
www.MBA.org
www.MBAA.org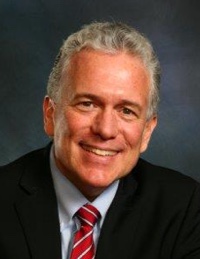 Joffrey Long is an active loan servicer and President of Southwest Bancorp, a loan servicer, maker, and arranger of both consumer-purpose and non consumer-purpose real estate loans. Joffrey has been active in California real estate lending since 1981 and is a Past President and Past Education Chair of the California Mortgage Association, where he continues to serve as a member of its Board of Directors and its Education Committee.
Joffrey participates extensively in presentations at seminars on loan servicing, legal and regulatory compliance and other aspects of loan servicing, mortgage lending, and private money lending. He is an instructor for NMLS (Nationwide Mortgage Lending System) continuing educations classes. He testifies frequently in matters relating to loan servicing, loan origination, and investment in real estate loans.
Contact Joffrey Long,
Loan Servicing Expert Witness
(818)635-1777
info@asksw.com
5151 California Ave Suite 100
Irvine, CA 92617-3205